Brickhouse™ Arbors
With a revolutionary front-loading design, Thern Stage Equipment Brickhouse™ arbors deliver a level of operator convenience and load handling security that's superior to traditional side-loading arbors. Bricks install faster and safer from the front and from any shelf for maximum load capability. Hold more weight, more securely, and in less space to travel longer distances.
Product Description
First of its kind, our Brickhouse™ arbor is an enclosed counterweight arbor carriage that entirely contains the weights with integrated shelves. Designed to be ergonomically friendly for all users, weights are loaded and unloaded from the front, rather than the side, onto the steel shelves. The arbor can ride in most existing guide walls or be incorporated with a new Thern Stage Equipment guide wall for a smooth and quiet operation every time. Load weights where it is most convenient to counterbalance your scenery, lighting, curtains, and other production elements.
Made to last, our components are comprised of durable, heavy-duty materials. We guarantee consistent service life for your Thern Stage Equipment Brickhouse™ arbor by offering a two-year limited warranty to make sure that you're 100% satisfied.
Key Features
Front-loading design for faster, easier, and more convenient loading with no hassle
Arbors can be stacked side by side or vertically for high capacities of line sets
Loading shelves eliminate spreader plates
Design holds more weight in less space
Gate holds bricks securely in place
Supports line sets 6"or 8" and larger on center
Pipe weight can be positioned at the top of the arbor, with the base live load beneath
Mounts to most existing guide wall systems or Thern Stage Equipment's T-strut wall rail
Installs faster than any other arbor
Designed for retro-fit reusing most common 4" and 6" wide counterweights and guide systems
Operation Guidelines
For installation, preparation, cleaning, and additional operation instructions, please refer to the owner's manual.
Venue Applications
Large and small theater venues, arenas, churches, museums, convention centers, places of worship, and other large event facilities.
Customization Options
Thern Stage Equipment will work with you to customize your Brickhouse™ arbor with the features and accessories you need to suit your specific application. Options include:
Double purchase
Double and triple marriage configurations
Center-to-center guide wall distances
Counterweight bricks
Available in 1/2″ and 1″ thicknesses
Widths include 4″ and 6″
Include grip slot for convenient brick handling
Optional finishes available
Guide shoes
Rotating back for easy installation
No loose parts
Single fastener locking
Quick and easy to install
Optional roller guides
Optional wire guide clips
For more information, please contact customer service at 507-454-2996.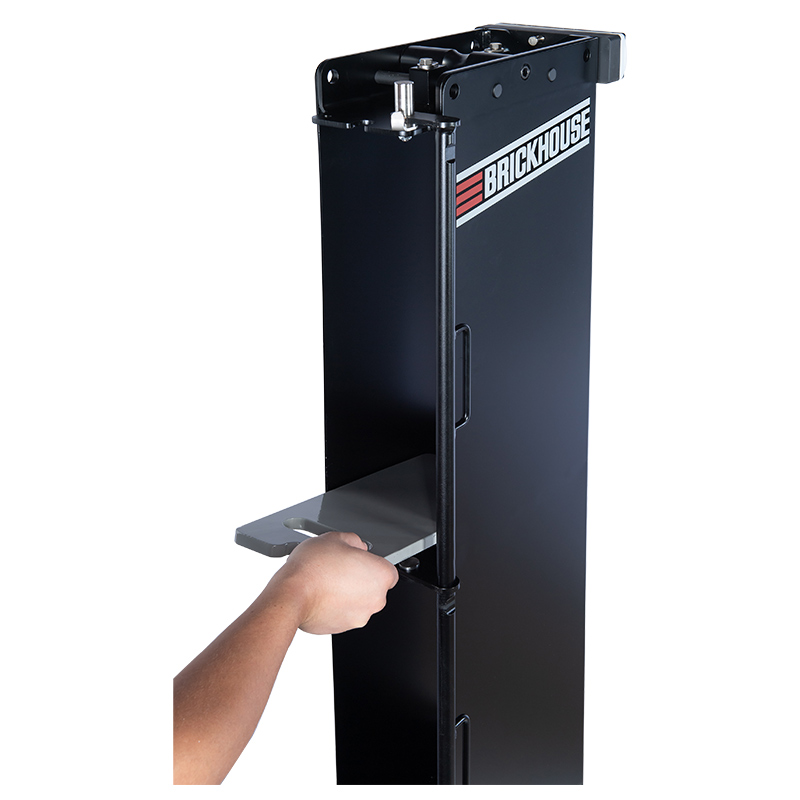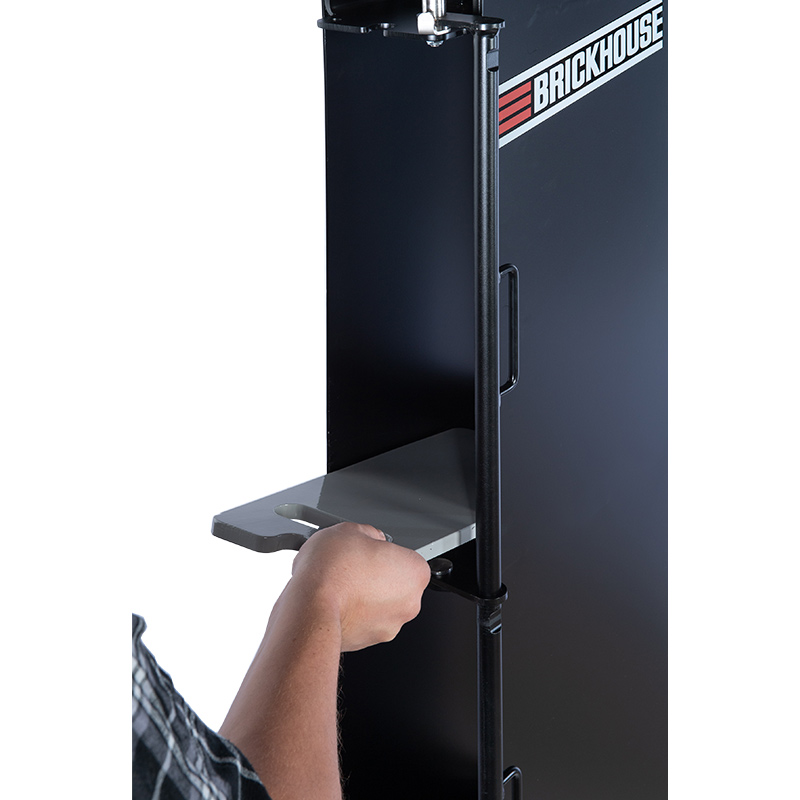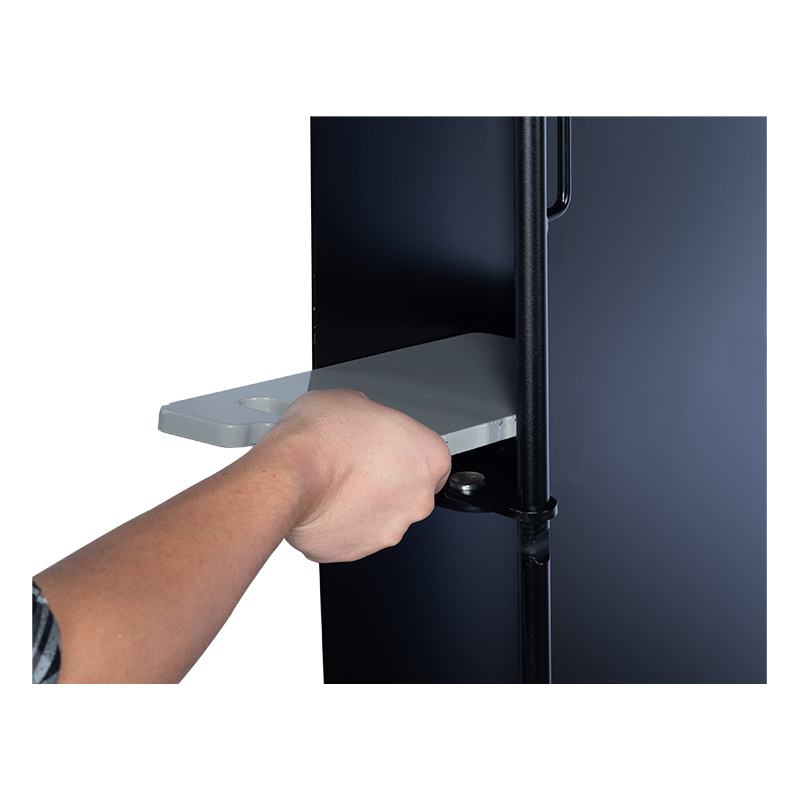 Thern Brickhouse Arbor FL4 FL6
Thern Brickhouse Arbor FL4 FL6
Thern Brickhouse Arbor FL4 FL6
Thern Brickhouse Arbor FL4 FL6
Thern Brickhouse Arbor FL4 FL6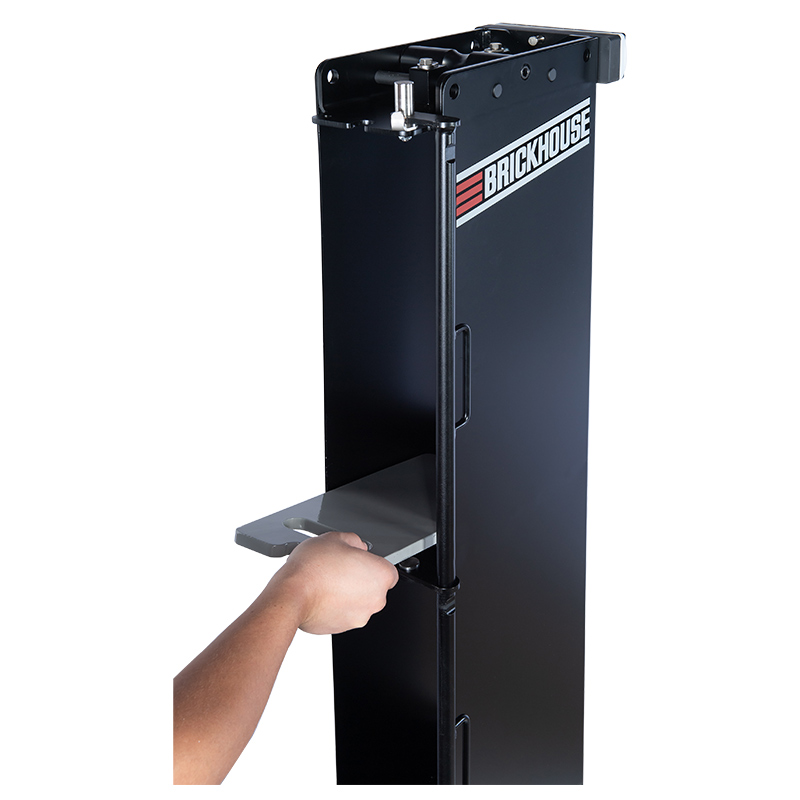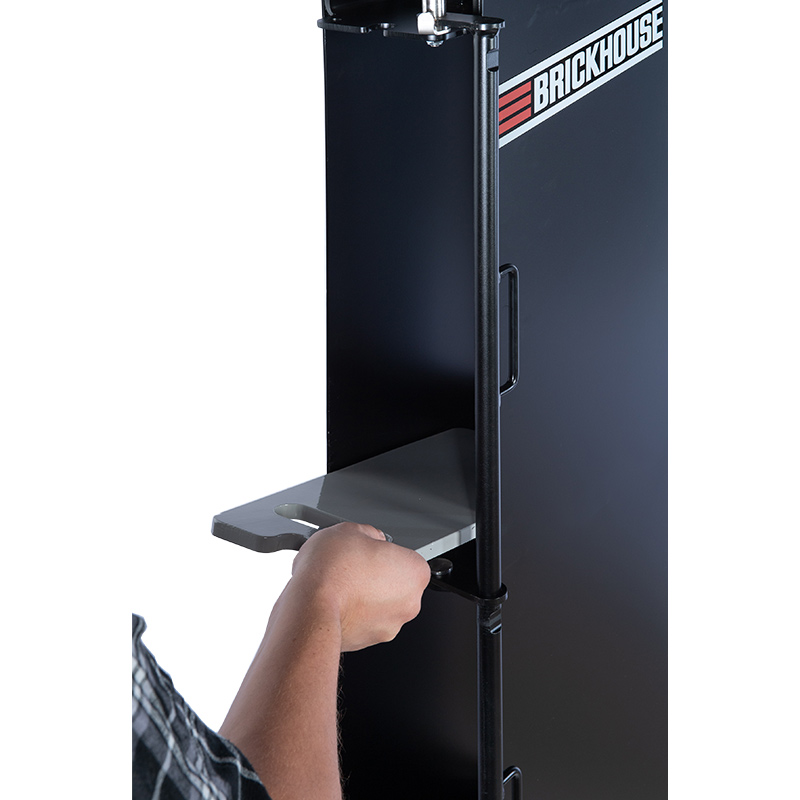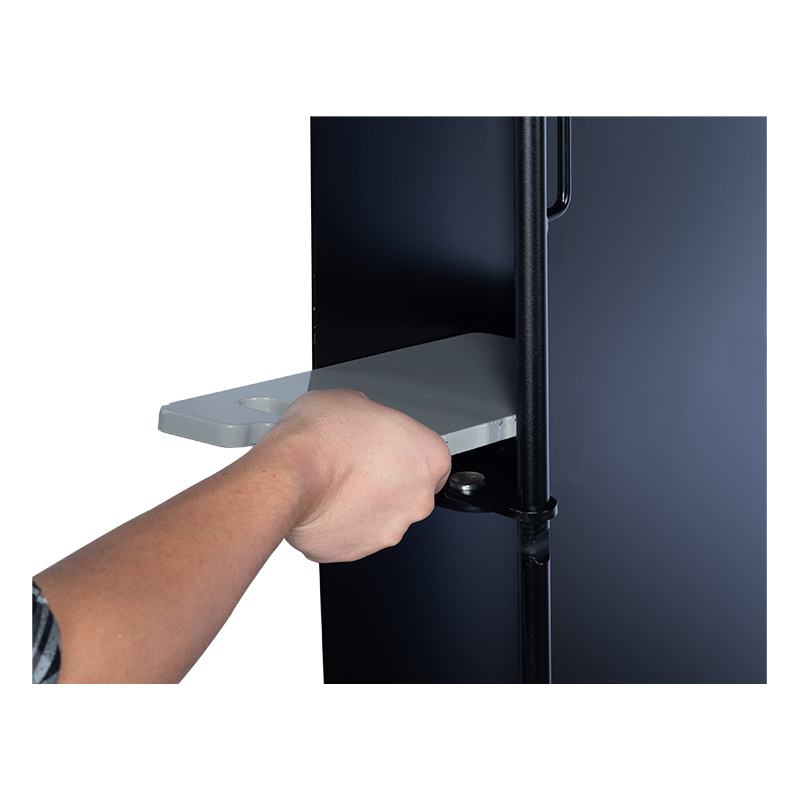 | | | | | | | |
| --- | --- | --- | --- | --- | --- | --- |
| Series Name | Arbor Width | Arbor Length | | Arbor Weight* | Brick Weight | Gross Weight* |
| FL4 | 4" | 4' | Single Purchase | 82 lbs | 514 lbs | 596 lbs |
| | | | Double Purchase | 109 lbs | 514 lbs | 623 lbs |
| | | 6' | Single Purchase | 110 lbs | 841 lbs | 951 lbs |
| | | | Double Purchase | 137 lbs | 841 lbs | 978 lbs |
| | | 8' | Single Purchase | 138 lbs | 1,167 lbs | 1,305 lbs |
| | | | Double Purchase | 165 lbs | 1,167 lbs | 1,494 lbs |
| | | 10' | Single Purchase | 166 lbs | 1,494 lbs | 1,660 lbs |
| | | | Double Purchase | 193 lbs | 1,494 lbs | 1,687 lbs |
*Includes standard guide shoes (14 lbs)
| | | | | | | |
| --- | --- | --- | --- | --- | --- | --- |
| Series Name | Arbor Width | Arbor Length | | Arbor Weight* | Brick Weight | Gross Weight* |
| FL6 | 6" | 4' | Single Purchase | 96 lbs | 778 lbs | 874 lbs |
| | | | Double Purchase | 120 lbs | 778 lbs | 898 lbs |
| | | 6' | Single Purchase | 126 lbs | 1,274 lbs | 1,400 lbs |
| | | | Double Purchase | 150 lbs | 1,274 lbs | 1,424 lbs |
| | | 8' | Single Purchase | 156 lbs | 1,771 lbs | 1,928 lbs |
| | | | Double Purchase | 180 lbs | 1,771 lbs | 1,951 lbs |
| | | 10' | Single Purchase | 187 lbs | 2,268 lbs | 2,455 lbs |
| | | | Double Purchase | 211 lbs | 2,268 lbs | 2,479 lbs |
*Includes standard guide shoes (14 lbs)