Protect Your Audience with a Fire Curtain System
In the world of performing arts and entertainment, fires can happen unexpectedly and rapidly. Having a reliable fire curtain system in place at your venue can make all the difference in an emergency scenario. At Thern Stage, we can help you provide a barrier of protection between the stage and the audience in the unfortunate event of a fire. With the right equipment, prevent the spread of smoke and fire to allow extra time for everyone to evacuate a facility safely.
Elevate Venue Safety with a Thern Stage Fire Curtain System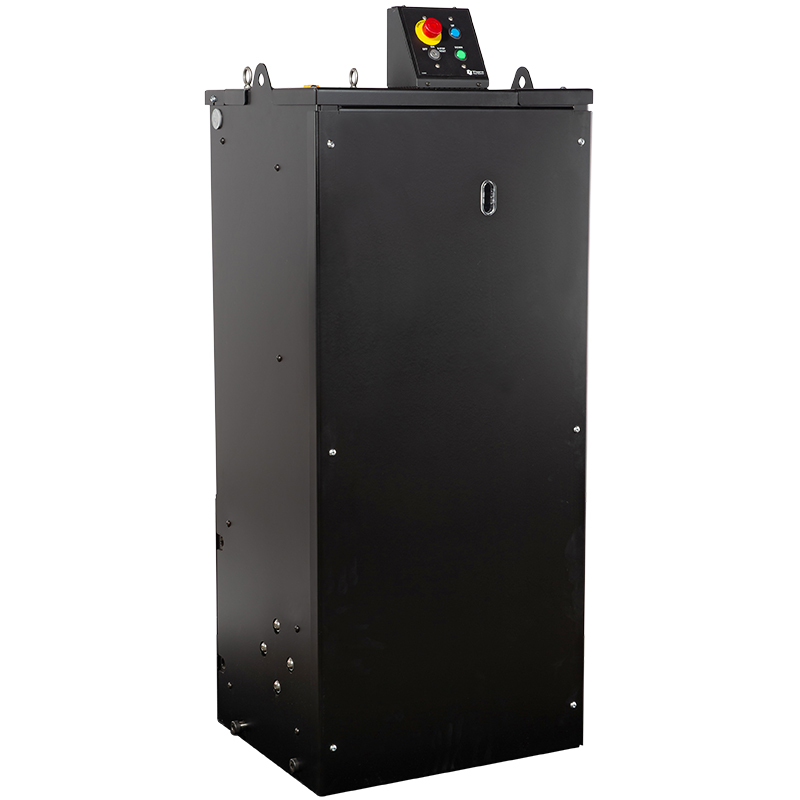 We are pleased to offer two different options for securely positioning a fire curtain. The first is a
fire curtain drum hoist
. It's specially engineered to safely raise and lower a fire curtain to provide separation between the stage and seating chamber. This hoist includes a compact design, a maximum capacity of 1,000 lbs, versatile mounting configurations, integrated hydraulic-controlled lowering for emergencies, and it conforms to ANSI E1.22 "Entertainment Technology Fire Safety Curtain Systems" and NFPA 80 requirements.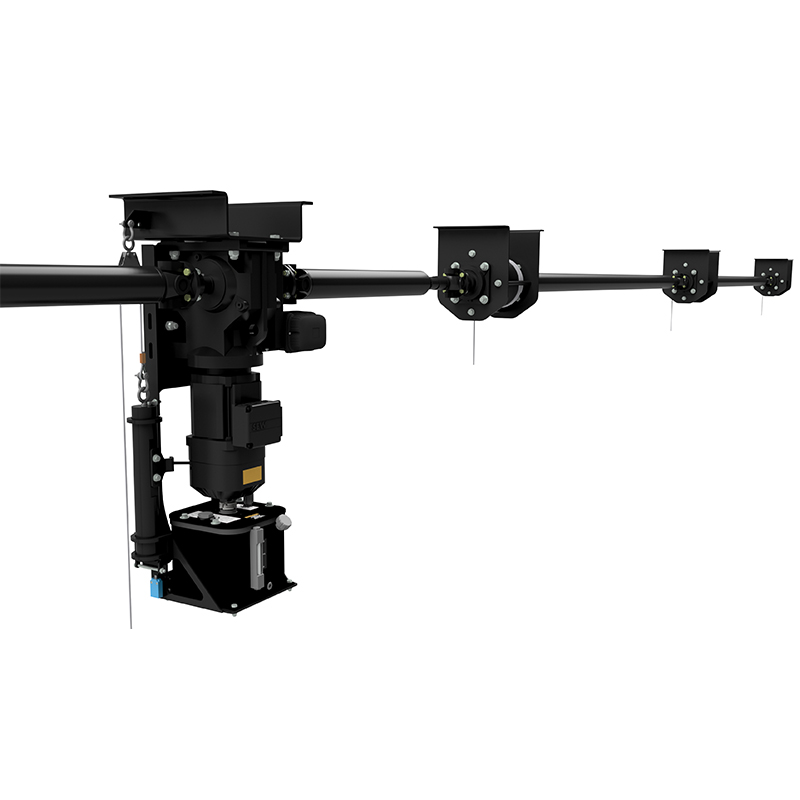 The second option is a
fire curtain line shaft hoist
. This hoist uses a single motor with common shafting to drive one drum for each lift line. This allows for greater load capacities of up to 1,700 lbs without introducing horizontal loads to the building structure. The integrated hydraulic controller provides automatic lowering for emergencies, and, like the drum hoist, this line shaft hoist also conforms to ANSI E1.22 and NFPA 80 requirements.
In addition, we offer a
fire vent closure winch
for venues that require code-compliant ventilation in the event of a fire, as well as annual testing and resetting of fire vents. Thern Stage's fire vent closure winch is a purpose-build, manually controlled winch that allows the operator to easily close, test, inspect, and release spring-actuated fire vent hatches on the roof of a venue. Enhance the winch with an optional electro thermal link (ETL) to automatically release fire vent doors in the event of a fire for additional peace of mind.
Fire Curtain Drum Hoist vs. Fire Curtain Line Shaft Hoist: Which One is Right for Your Venue?
There are several factors that determine which hoist is better for a client. The first factor is capacity. The customer determines the required lifting capacity based on the weights of the fire curtain and associated hardware. Our line shaft hoist has a capacity of 1,700 lbs to direct-lift a fire curtain, while the drum hoist has a capacity of 1,000 lbs.
The second factor is space and facility structure. A line shaft hoist must be installed directly above the fire curtain, and the facility structure must provide adequate space for the motor unit and drum assemblies. A drum hoist can be mounted on the stage floor or on the stage wall, and the lift lines reeve over a head block and loft blocks mounted to the facility structure above. Furthermore, a drum hoist can pull down on a lattice track counterweight arbor to assist with lifting fire curtains greater than 1,000 lbs.
The last factor is curtain operation. A straight-lift curtain is raised by pulling up on the top of the curtain, and the entire panel raises up and down while remaining flat and rigid. A braille fire curtain raises up and down from the bottom and folds on itself, similar to a roman-shade style curtain, and only the fire curtain drum hoist is suitable for this application. Thern Stage Business Development Manager Paul Brunner recommends fire curtains manufactured with Thermatex® fabric.
What Makes Thern Stage Fire Curtain Hoists Superior
Our fire curtain hoists come complete with integrated controls, release line weights, and a simple-to-configure hydraulic descent control that is mounted directly to the motor frame. Our hoists are also lighter weight and more compact than competitors, reducing the weight on the facility and minimizing the valuable stage space a fire curtain consumes.
A Fire Curtain System Case Study
At a university in New York, the local fire inspector required several fire curtains to be updated to current standards before use in the fall of 2022. Thern Stage was contacted by Sapsis Rigging, Inc., to provide three fire curtain drum hoists. Our compact and versatile design and fast turnaround time met the client's needs for all three units.
Be prepared for any fire emergency with a reliable fire curtain system for your venue. Connect with our experts today to get started!