Fire Curtain Drum Hoist
In the unfortunate event of a fire, effectively prevent heat, smoke, and flames on stage from reaching the audience with Thern Stage Equipment's fire curtain drum hoist.
Product Description
Our enclosed fire curtain drum hoist is specifically designed to safely raise and lower a fire curtain to provide separation between the stage and seating chamber. This hoist includes a compact design, versatile mounting configurations, and integrated hydraulic-controlled lowering for emergencies and conforms to ANSI E1.22 "Entertainment Technology Fire Safety Curtain Systems" and NFPA 80 requirements.
Made to last, our components are comprised of durable, heavy-duty materials. We guarantee consistent service life for your Thern Stage Equipment fire curtain drum hoist by offering a two-year limited warranty to make sure that you're 100% satisfied.
Key Features
Compact design
Standard wall or floor mount available
Integrated user control station with three standard orientations (can also be remote mounted)
Standard installation aids such as rigging eyes and removable mounting pad
Available in multiple three-phase voltages
Operation Guidelines
For installation, preparation, cleaning, and additional operation instructions, please refer to the owner's manual.
Venue Applications
Large and small theater venues, arenas, churches, museums, convention centers, places of worship, and other large event facilities where a fire curtain is required by code.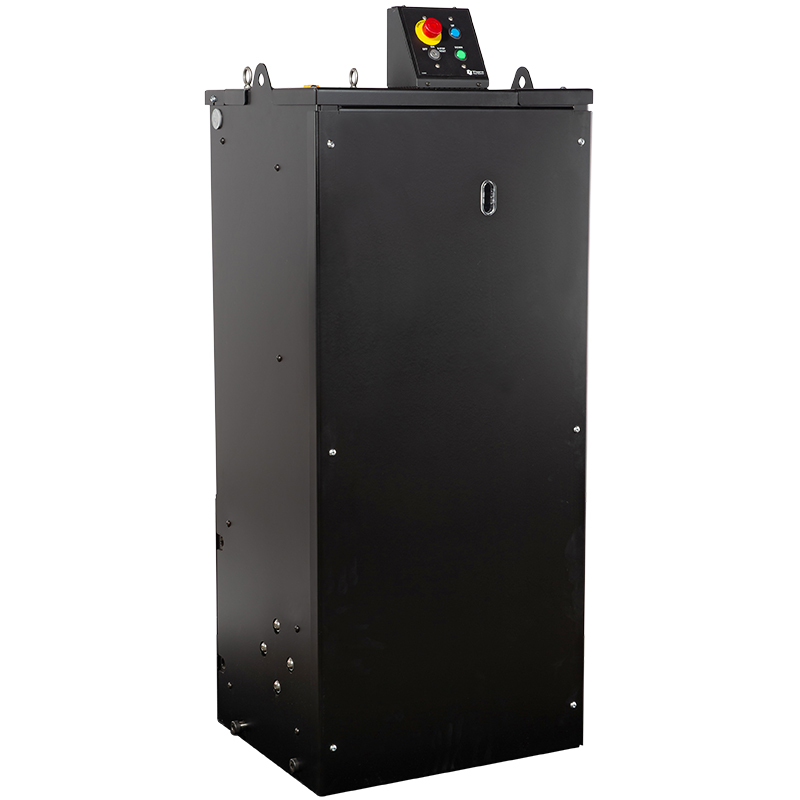 | | | | | |
| --- | --- | --- | --- | --- |
| Series | Capacity | Speed | Travel | Wire Rope Diameter |
| DWFC | 500-1000 lbs | 30 fpm | 40 ft | 5/16" GAC |