Line Shaft Hoists
Need a high-capacity solution for vertical loads? Line shaft hoists from Thern Stage Equipment are ideal for venues where horizontal loads aren't practical.
Product Description
Our line shaft hoists make multi-line lifts easier than ever. These units install easily and use a single motor to drive one drum for each lift line, evenly distributing loading on the grid or building. They are ideal for lifting stage scenery, curtains, drapes, shell ceilings, lighting, and other items. Easy-to-use electric controls and standard four-pole rotary limit switches provide safe and consistent movement.
Made to last, our components are comprised of durable, heavy-duty materials. We guarantee consistent service life for your Thern Stage Equipment line shaft hoist by offering a two-year limited warranty to make sure that you're 100% satisfied.
Key Features
Modular design installs easily
Standard capacities from 1,000 to 3,500 lbs (up to 30,000 lbs for custom hoist)
Universal joint couplers provide smooth operation with misalignment up to 10 degrees
Designed for 10′ spacing of lift lines with custom spacing available
Keyhole anchors allow easy attachment of wire ropes
Alternate drum grooving eliminates load sway
Versatile upright or underhung mounting
Satin black enamel paint finish resists corrosion
Available in multiple three-phase voltages
Operation Guidelines
For installation, preparation, cleaning, and additional operation instructions, please refer to the owner's manual.
Venue Applications
Large and small theater venues, arenas, churches, museums, convention centers, places of worship, and other large event facilities.
Customization Options & Accessories
Thern Stage Equipment will work with you to customize your line shaft hoist with the features you need to suit your specific application. Options include:
Speeds and capacities
Line spacing and lift line quantities
Pilewind drums available for special applications
Advanced controls
Feedback and sensing options
Different motor orientations
For more information, please contact customer service at 507-454-2996.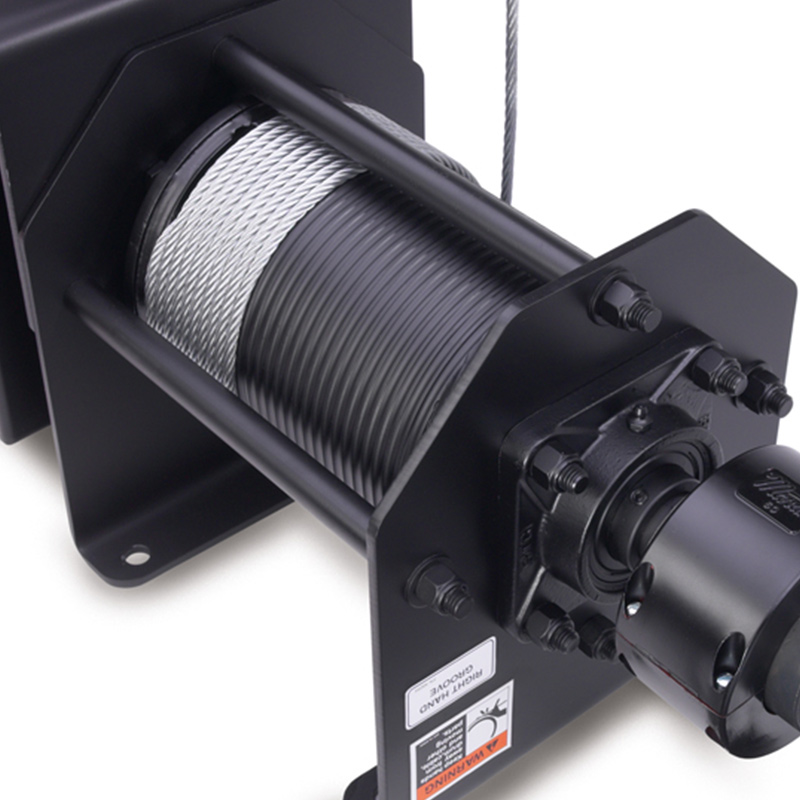 | | | | |
| --- | --- | --- | --- |
| Series Name | Line Speed (Average) | Max. Travel Distance | Max. Capacity |
| LS2M | 20 fpm | 50 ft | 1,500 lbs |
| LS4M | 20 fpm | 50 ft | 2,500 lbs |
| LS6M | 20 fpm | 50 ft | 3,500 lbs |