Self-Climbing Trusses
When overhead space is limited, so are your options. Thern Stage Equipment offers a self-contained, self-climbing truss that's perfect for difficult spaces where installing rigging equipment in the rafters is difficult or near impossible.
Product Description
Comprised of a hoist installed inside of an aluminum truss, wire rope winds onto drums that are rigidly mounted within the truss to raise and lower lighting, curtains, drapes, scenery, and other equipment. The truss can simplify complex lifting loads on a building and expedite installation. Lift lines connect to the overhead structure for a convenient, complete solution with no machinery mounted to the structure. The Thern Stage Equipment self-climbing truss is an excellent solution for front-of-house lighting where a stable and versatile lighting position is needed.
Made to last, our components are comprised of durable, heavy-duty materials. We guarantee consistent service life for your Thern Stage Equipment self-climbing truss by offering a two-year limited warranty to make sure that you're 100% satisfied.
Key Features
Easy-install modular design
12" x 18" or 20" x 20" truss size available
Lengths up to 70 feet
Self-contained
Minimal headroom required
Adjustable drum spacing
Primary and secondary brakes come standard
Stable suspension with two lift lines per pick point
Available in multiple three-phase voltages
Operation Guidelines
For installation, preparation, cleaning, and additional operation instructions, please refer to the owner's manual.
Venue Applications
Large and small theater venues, arenas, churches, museums, convention centers, places of worship, and other large event facilities.
Customization Options & Accessories
Thern Stage Equipment will work with you to customize your self-climbing truss with the features and accessories you need to suit your specific application. Options include:
Pantograph with integrated recessed truss sections for compact storage heights
Raceway
Lengths
Travel distances
Speeds
Structure anchors
Simple and advanced controls
Truss finishes
For more information, please contact customer service at 507-454-2996.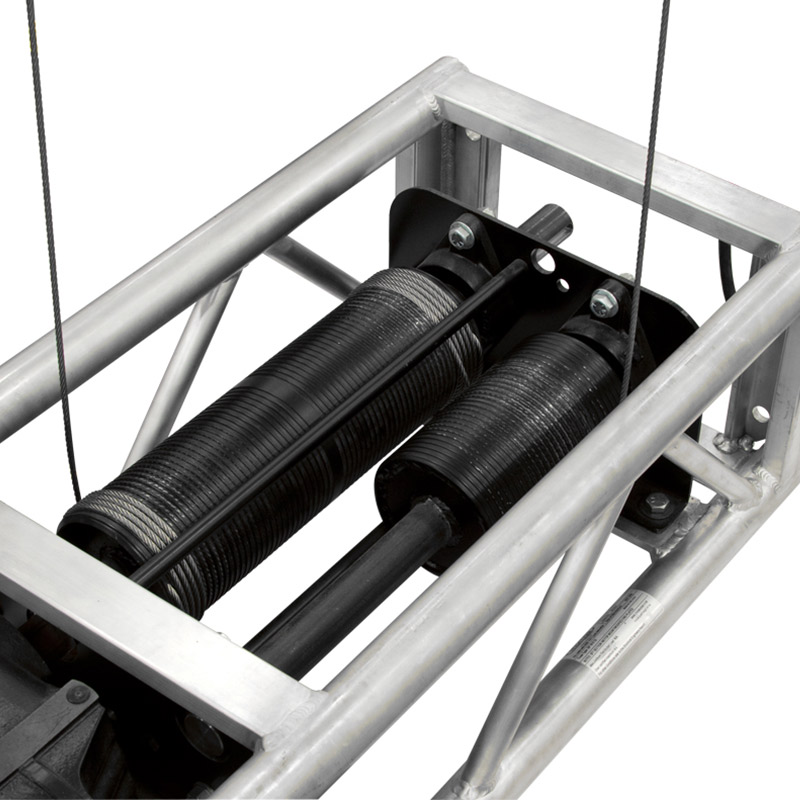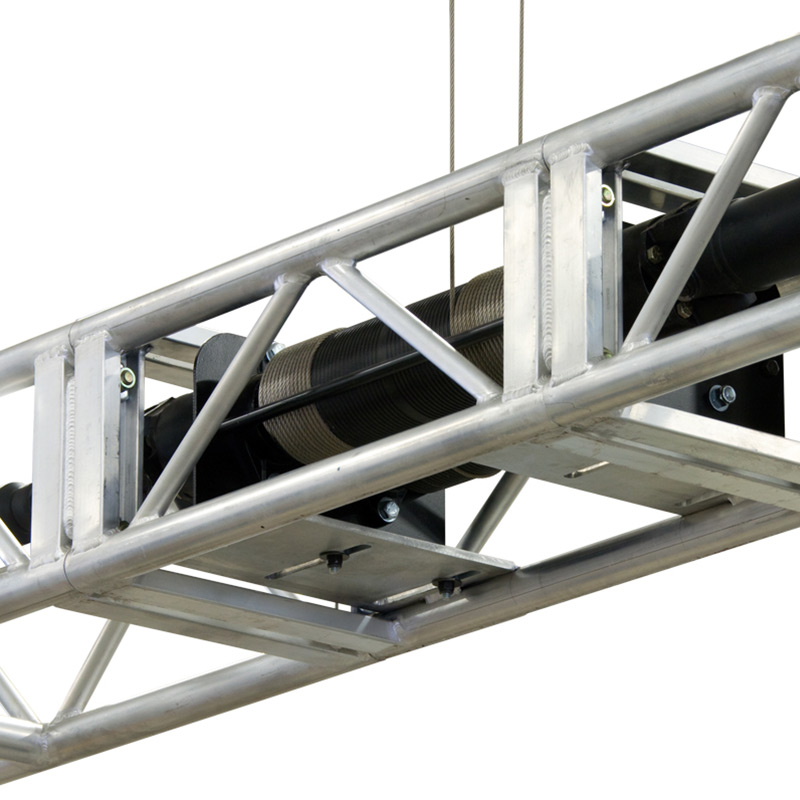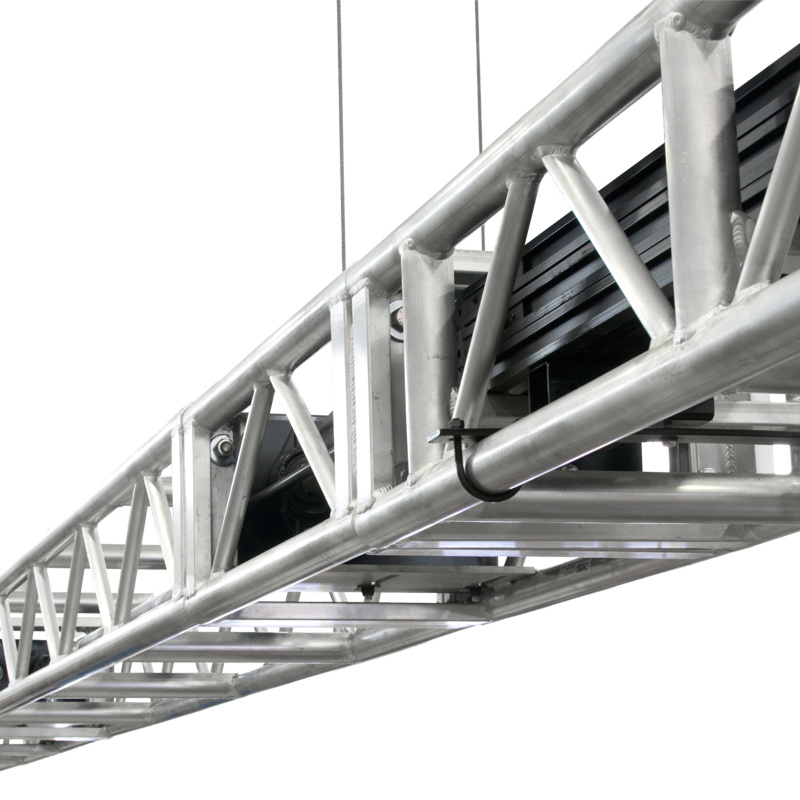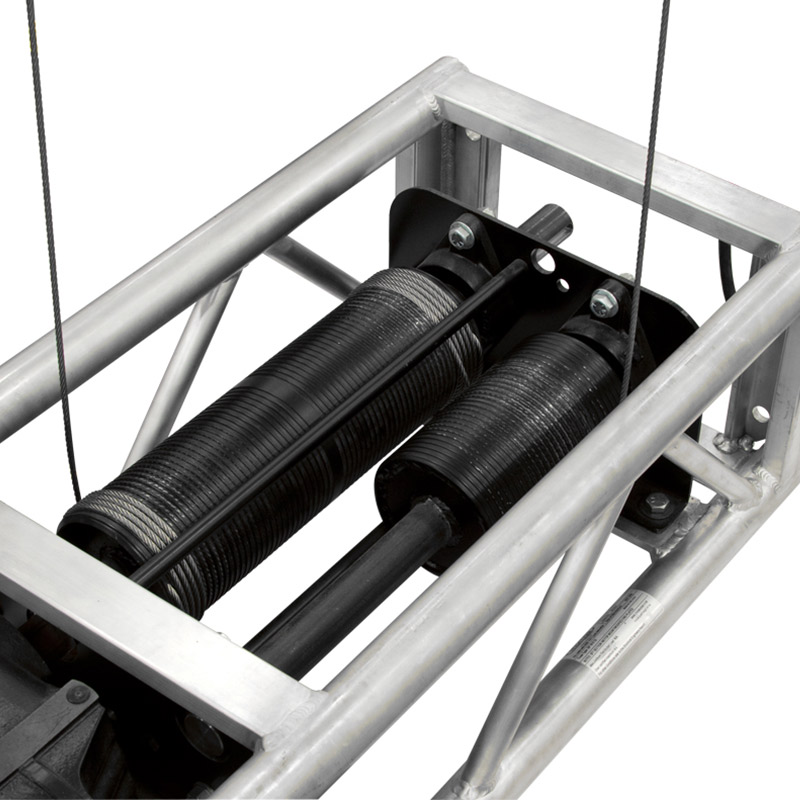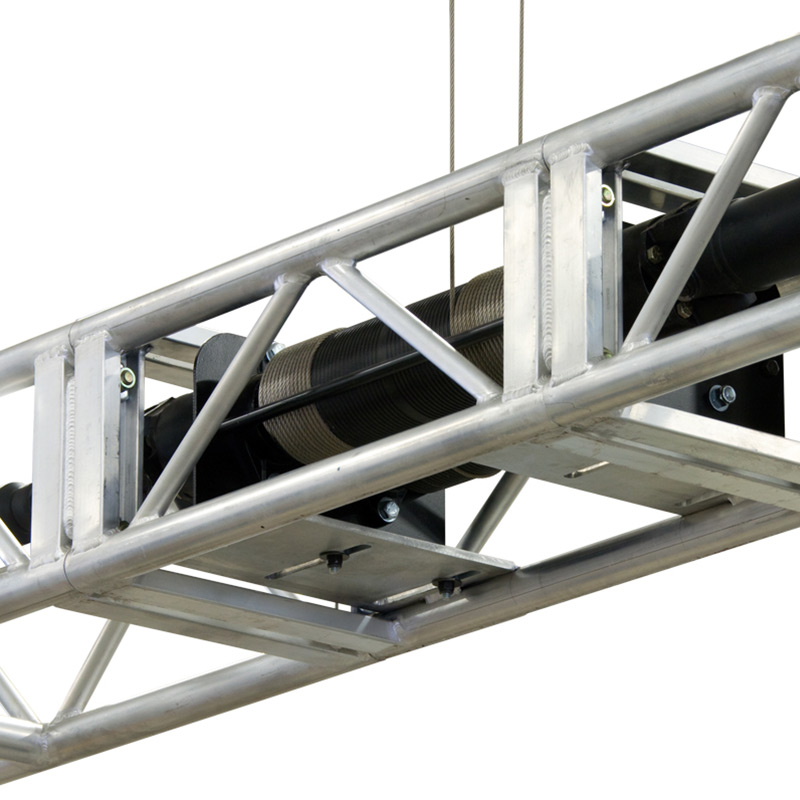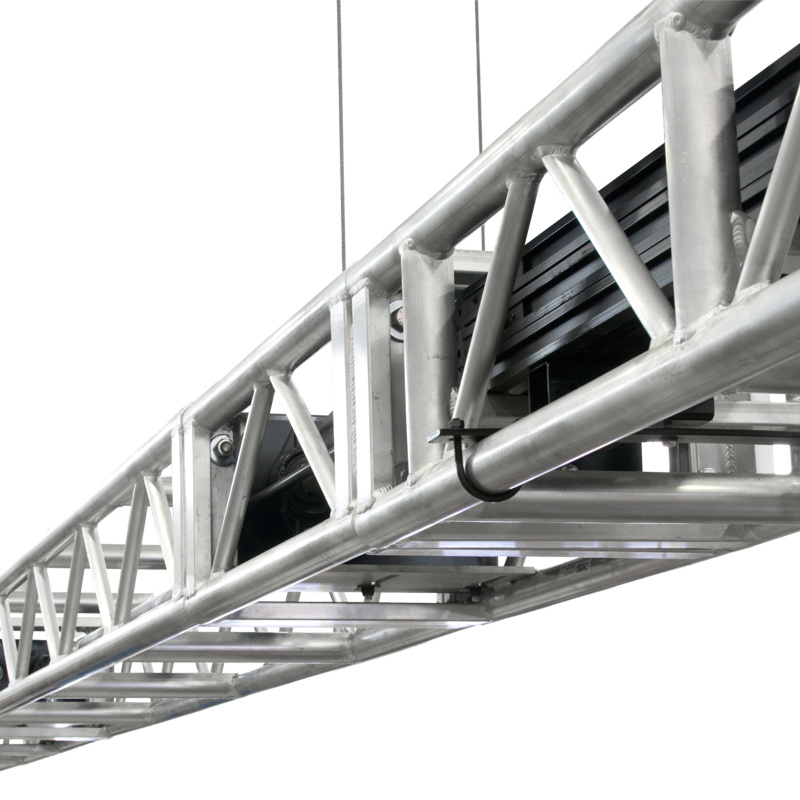 | | | | | |
| --- | --- | --- | --- | --- |
| Series Name | Gross Load Rating* | Min. # of Drums** | Travel Distance*** | Wire Rope Diameter |
| CT25 | 2,500 lbs | 4 | 30' | 3/16" |
| CT40 | 3,920 lbs | 4 | 40' | 1/4" |
*Gross Load Rating includes all equipment including truss, hoist, pantograph, raceway, lighting equipment, and other loads. Net available capacity is dependent on factors such as options and length.
**Standard unit is comprised of three drum sections and one motor section.
***Greater travel distances are possible. Contact the factory for a quote.